Cool Swiss Prime (Fat Reduction)
Cool Swiss Prime is a new liposuction system that is designed to help patients contour their body through fat removal. The device looks like a clamp with metal plates. The skin in the target area is pulled between the two plates by a vacuum, and then clamped.When the machine is turned on, cold water will flow through the plates. This will cause the body fats in our body to freeze and die. They will be removed by the body naturally. With Cool Swiss Prime you can do 4 areas in one session, which save you a lot of time.
THIS FAT-FREEZING PROCEDURE IS THE ONLY FDA-CLEARED,* NON-SURGICAL FAT-REDUCTION TREATMENT THAT USES CONTROLLED COOLING TO ELIMINATE STUBBORN FAT THAT RESISTS ALL EFFORTS THROUGH DIET AND EXERCISE. THE RESULTS ARE PROVEN, NOTICEABLE, AND LASTING—SO YOU'LL LOOK GREAT FROM EVERY ANGLE!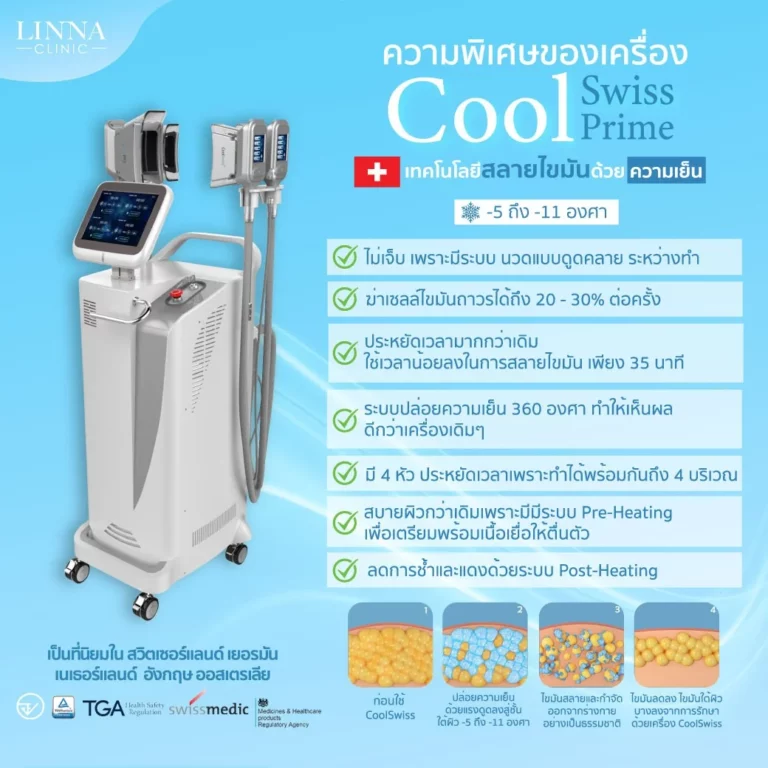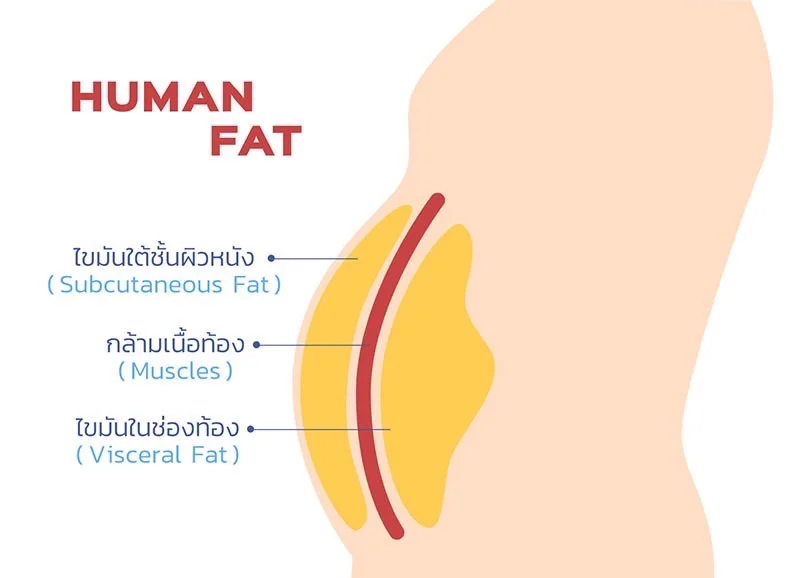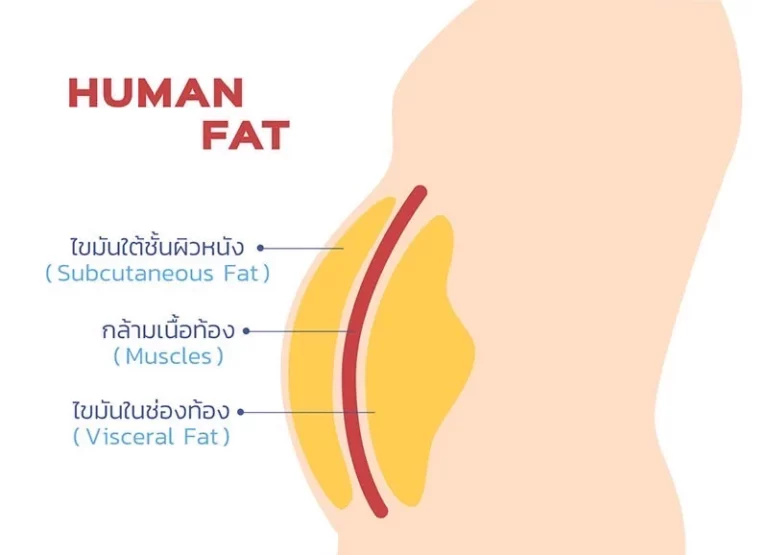 There are two layers of fat
Subcontinia fat (subcutaneous fat)
​It is a layer of excess fat on the upper layer. Coolswiss Prime works by using negative temperature -5 to -11 degree celsius cooling to kill fat cells, helping to reduce fat in specific areas.
Viseral fat (abdominal fat)
It is a deep fat layer that takes a long time to accumulate. To remove this fat, the only way is to diet and exercise. But not everyone has Viseral fat.

ความพิเศษของ Cool Swiss Prime ที่ลินนาคลินิก
สลายไขมันถาวร โดยไม่ต้องพักฟื้น ไม่มีแผล

นวัตรกรรมหัวใหม่ล่าสุด ปล่อยความเย็น 360 องศา ทำให้เห็นผลดีกว่าเดิม

ใช้เวลาเพียง 35 นาที

สามารถทำพร้อมกัน 4 จุดใน 1 ครั้ง ประหยัดเวลามากกว่าเดิม

เจ็บน้อยกว่าเครื่องทั่วไปเพราะมีการนวดระหว่างทำ และมีการเตรียมพร้อมผิวด้วยการทำให้อุ่นก่อน

ลดการช้ำแดงด้วยระบบ Post-Heating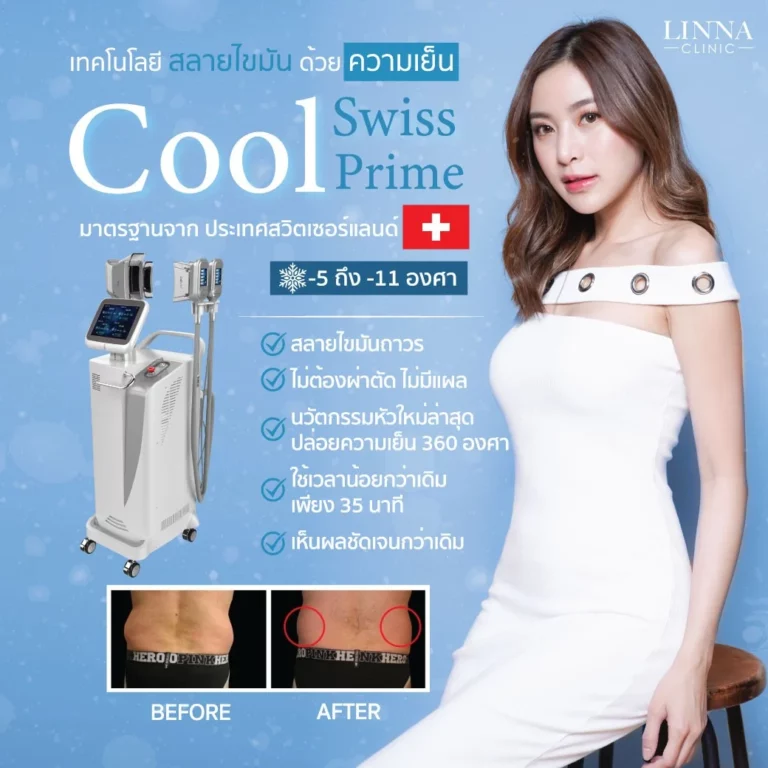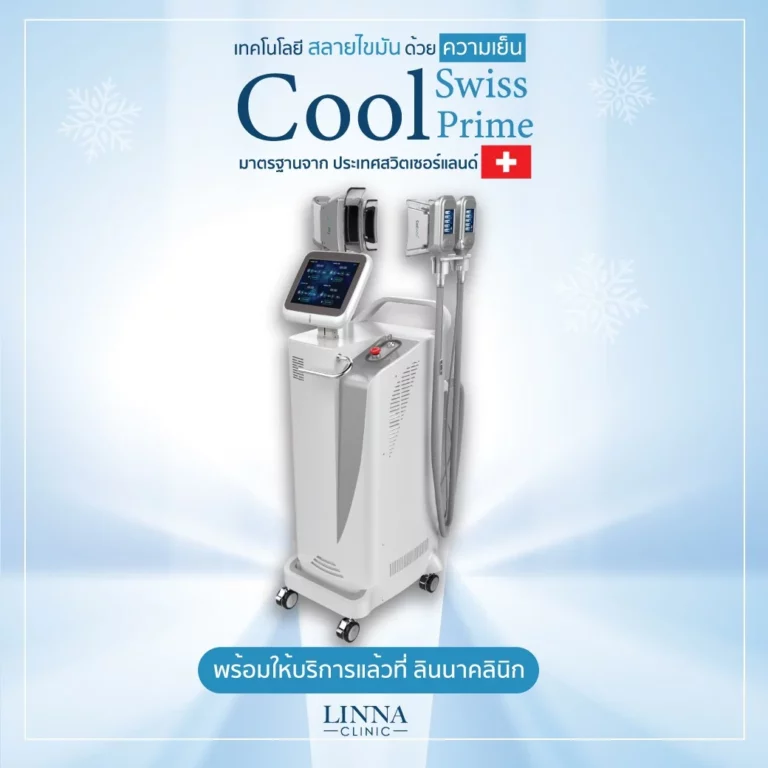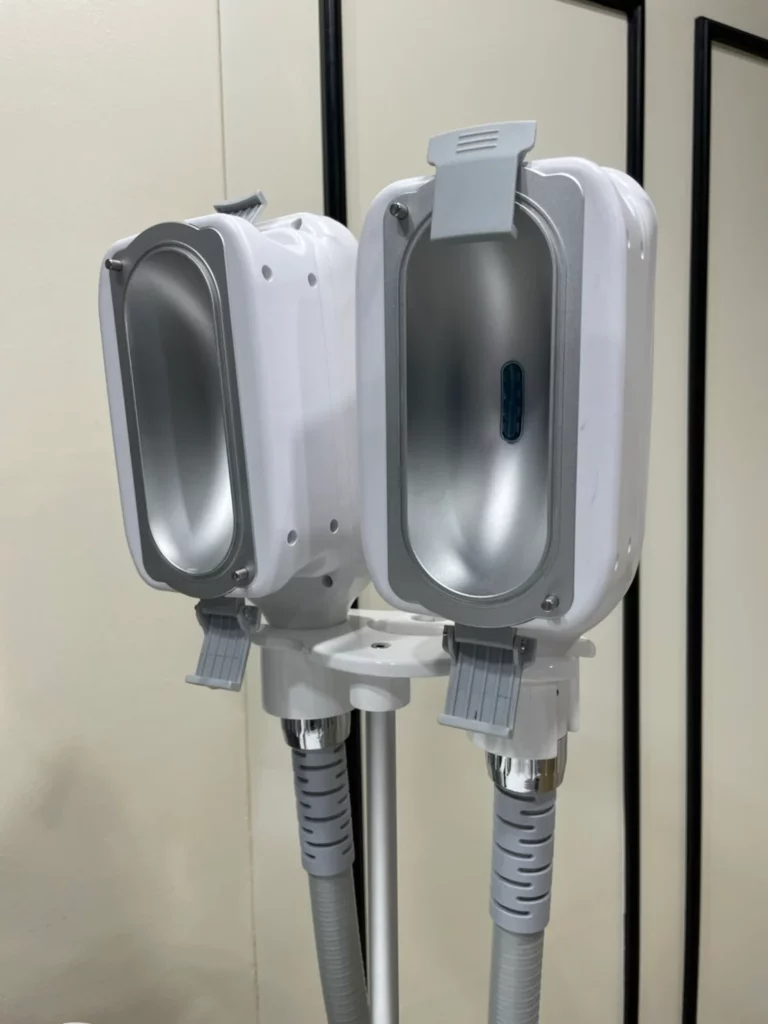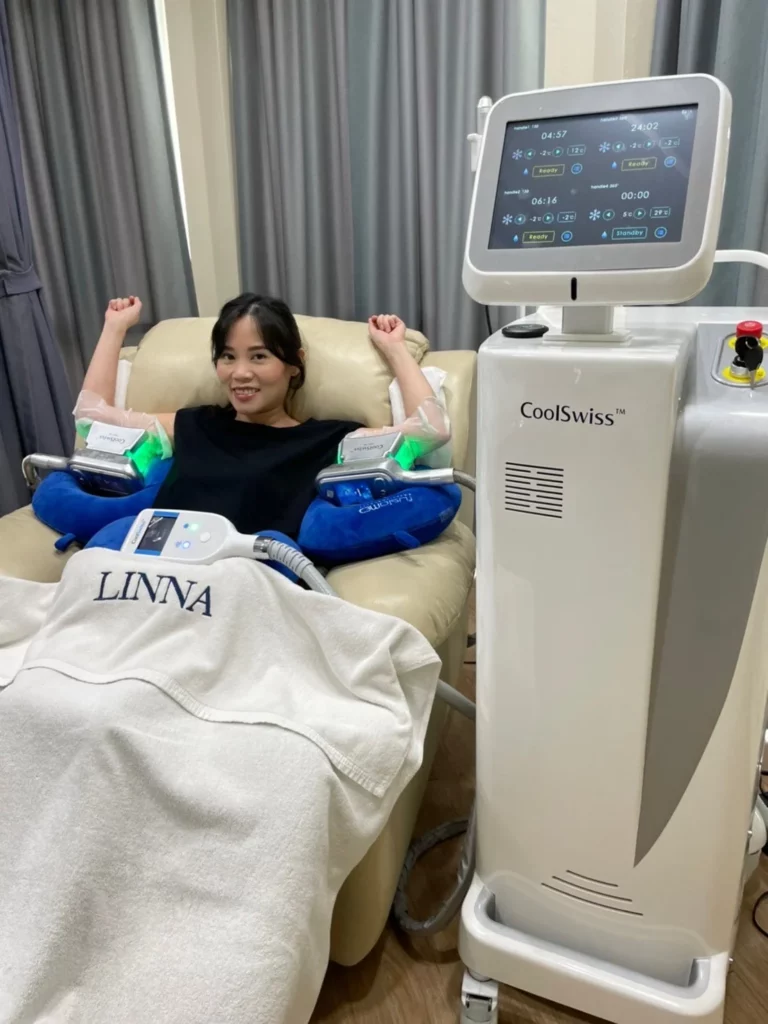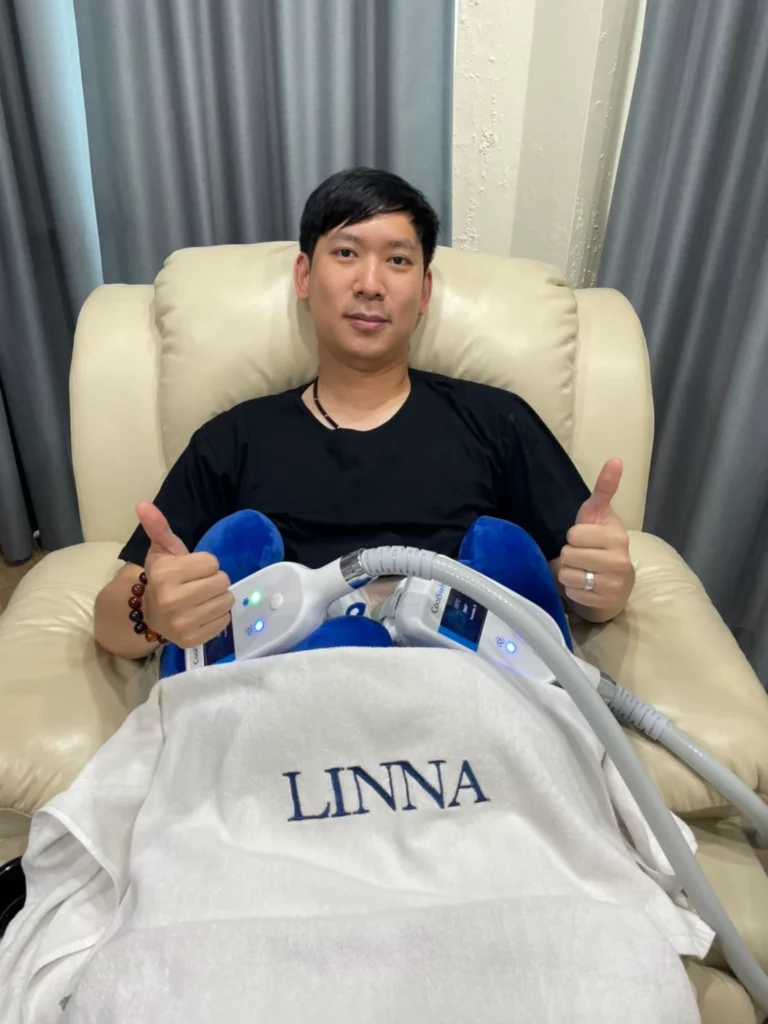 Who is suitable to do Cool Swiss Prime?
Those who exercise and have a problem of some proportion does not reduce.

Those who have done IF and have problems with proportion not reducing

Those who do not have time to exercise

Postpartum mother
How you will feel when doing Cool Swiss Prime
When started doing it: you will feel like someone is pulling your skin, no pain, felt tight and warm, no pain.
First 5 minutes : starting to feel cold.

15 minutes later: starting to feel cold until numb. Feel nothing, sit comfortably on your mobile phone until the finish time.

After the procedure : you may feel cold or some people who bruise easily may have a bruises on the suction areas.

1-3 days after the procedure : feel tired like after a heavy workout especially those who rarely exercise will feel more tired than usual. But this will disappear within 4-7 days.

14 days after the procedure: begin to feel more comfortable wearing clothes. See the result more clearly, the proportion is reduced.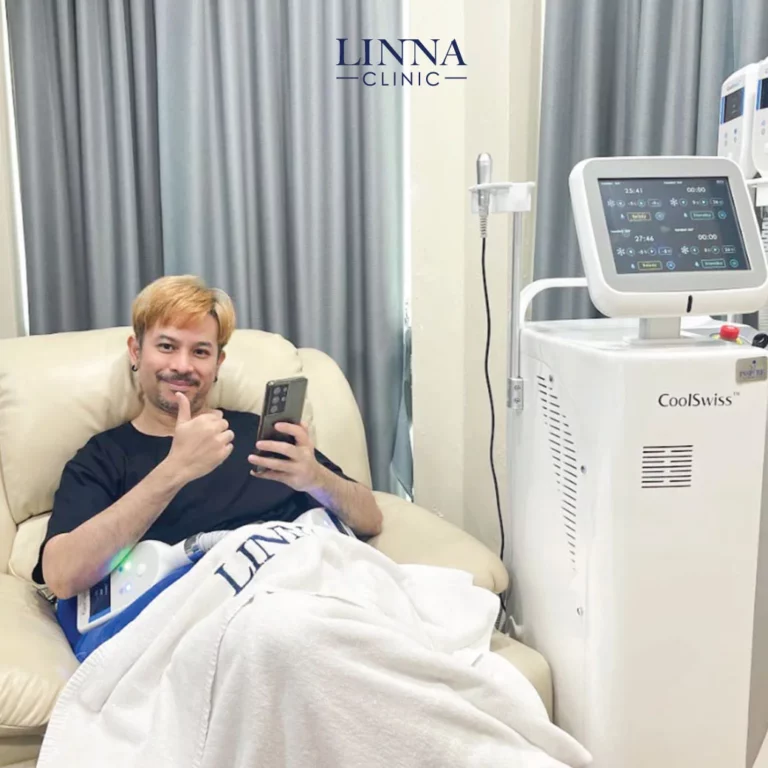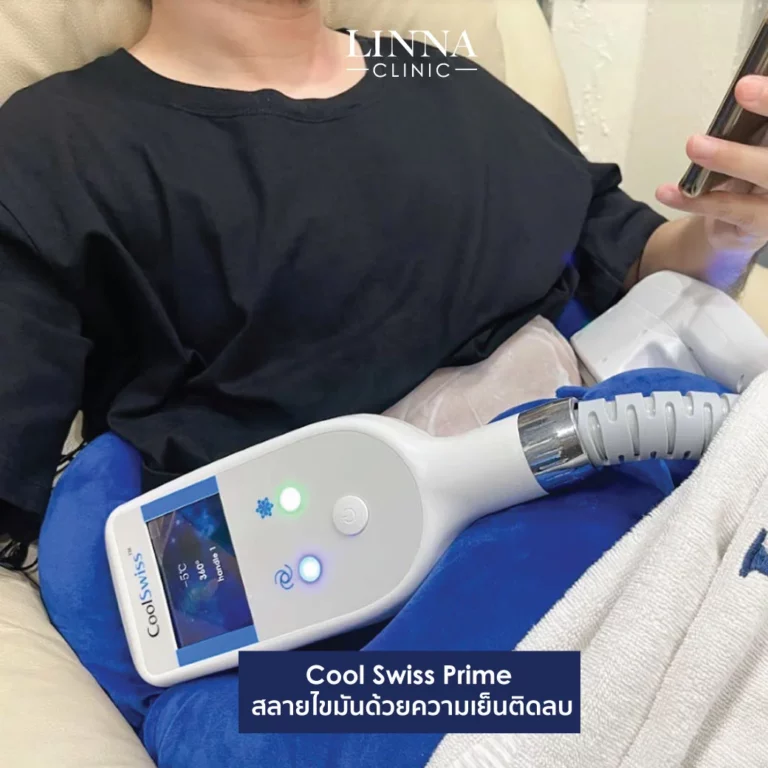 Areas that can use Cool Swiss Prime
Frank, Love handle

Belly

Big Thigh

Big Upper Arm

Back Fat

Buttock Fat ( Banana Roll )

Bra Fat ( Bra Bulge )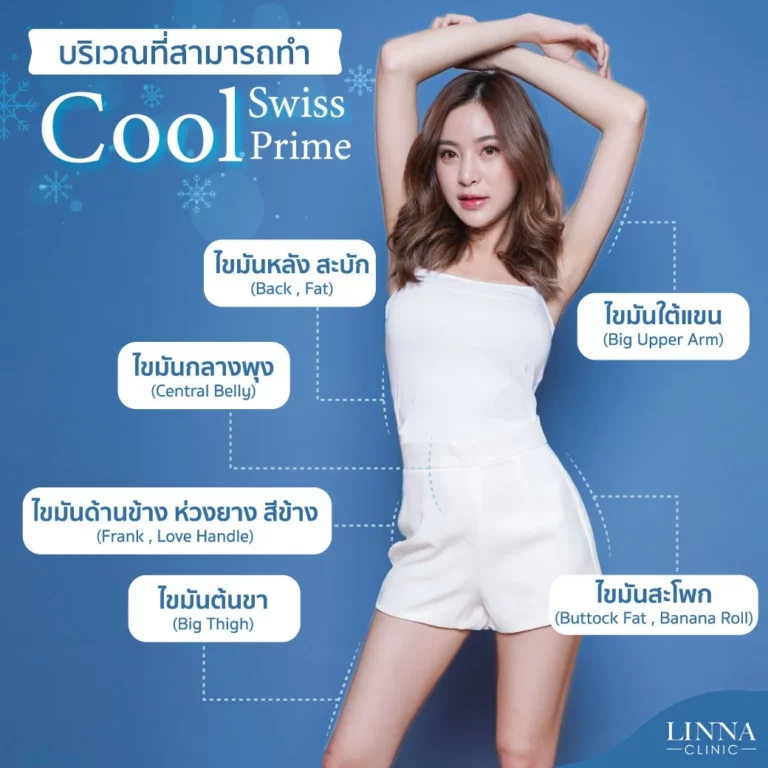 Result of Cool Swiss Prime
Your proportion decreased after 1 treatment and the shape will continue to improve when receiving continuous treatment.

Fat cells are permanently destroye. Result varies depending on individual.
When will you see the result?
You will start to see results after 3 weeks – 1 month and will see full results after 2 months. It is recommended to repeat 3-4 times to see best result.
How is Cool Swiss Prime different from liposuction?
With Cool Swiss Prime there is no need to recuperate, no needles, no harm, smooth skin, more firm. Fat reduction will be slower than doing liposuction. But the disadvantage of liposuction is the need to recuperate for months, your skin may not be smooth after liposuction.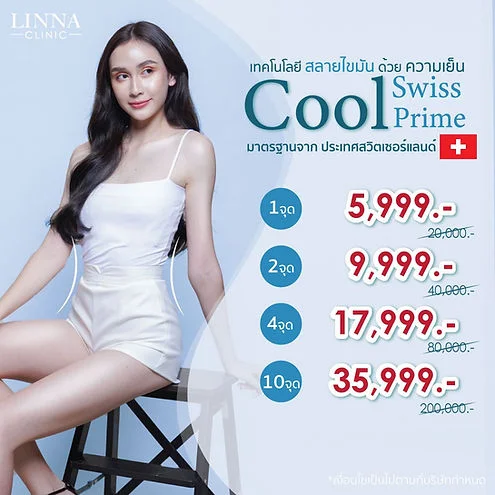 How is Cool Swiss Prime different from Emsculpt?
Cool Swiss Prime focuses on fat loss directly. Reduce fat by using cooling mainly, while Emsculpt focuses on muscle building in the area that is done. In conclusion, Cool Swiss Prime focuses on fat reduction while Emsculpt focuses on increasing muscle.
After care for Cool Swiss Prime
Because Cool Swiss Prime is a non-invasive treatment, so after the treatment you can perform normal daily activities with confidence. However, treatment should be continued as recommended by the doctor. in order to have a shape that is clearly well proportioned for a long time.
Contraindications to Cool Swiss Prime
People with serious medical conditions of all kinds that require regular medication, such as heart disease, liver disease, stroke, diabetes

People with cold conditions that can make their symptoms worse, such as Cryoglobulinemia Raynaud's Phenomenon disease

Avoid inflammation or infection area.

Avoid doing it while there are various infections in your body.

Pregnant women.

Children under 20 years old should have parental consent.

People who expect too much treatment results.
Can it be done with Mesofat?
Yes, it can be done in conjunction with Mesofat injection. It will make the results better and faster. And if you want to see fast result, you can do Cool Swiss Prime alternating with Mesofat treatment 2 weeks apart.
Can it be done together with HIFU BODY?
HIFU body is recommended to do after you are satisfied with getting rid of your excessive fat and you feel that your skin is loose and have some sagging. You can come to lift and tighten with HIFU BODY. It will make the skin firm immediately 15-20% and best result in 1-3 months.